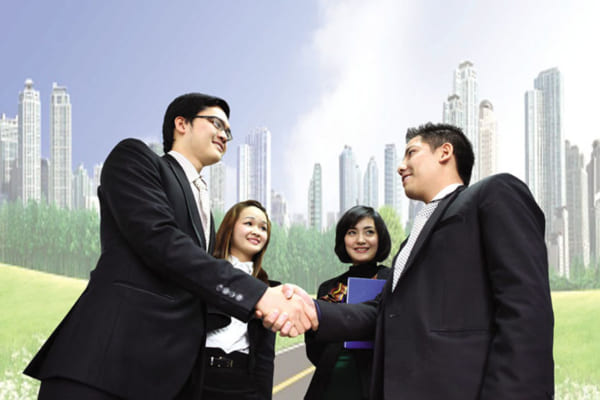 HISTORY BEGIN
In 2015 RAINBOW WEAVING TEXTILE VIETNAM Co., Ltd. was officially present in Vietnam market in the field of garment fabric business. After 4 years of development, RAINBOW WAEVING has so far left its mark on the market and become one of the leading prestige garment manufacturers and traders in Vietnam.
PRESENT
With the motto of constantly improving, always moving forward based on modern technology foundation, along with the growing demand of the market, RAINBOW WEAVING has officially built a textile factory in Thanh Thanh Cong Industrial Park, Trang Bang District, Tay Ninh Province, Vietnam. With annual planned capacity of about 60 million meters. All devices are imported 100% new from abroad for a total of 450 water looms. Specializing in manufacturing Polyester Pongee woven fabrics, Taffeta and Downback, products of Rainbow Weaving is woven fabric includes:
PONGEE: 190T, 210T, 240T, 300T.
PONGEE ELASTIC: 50D x 50D, 75D x 75D.
TAFFETA: 190T, 210T.
DOWNBACK: 290T, 310T, 320T, 380T.
All products of RAINBOW WEAVING can be granted a certificate of origin in Vietnam, when being exported to Japan, Korea, ASEAN will be reduced tax. There are also trade agreements to be signed such as Vietnam – EU (EVFTA), CPTPP.
RAINBOW WEAVING has a specialized fabric showroom available at No. 8, Pham Phu Thu Street, Ward 11, Tan Binh District, Ho Chi Minh City with more than 1000 different product samples, full range and color, providing customers with the most realistic look of available products and convenient for customers to buy small quantities.
FUTURE
RAINBOW WEAVING also has a project of fabric dyeing and finishing plant, which is expected to be started in 2020 with a total area of ​​30000m2. With modern equipment from weaving, dyeing, and finishing.
TARGET
With the principle of "Honest, Dedicated, Practical and Effort" – RAINBOW WEAVING always promotes technology and market research, creates a production process and a full service package, combining trade, bringing giving customers high quality products, reasonable prices with the most professional and perfect service. Help RAINBOW WAEVING become the leading fabric supplier in Vietnam and in Southeast Asia, thereby promoting the textile industry to grow strong and sustainable.
Contact information: VIETNAM RAINBOW WAEVING TEXTILE CO., LTD.
Phone: 028 3636 1813 – 0934 013 239
Email: cskh@rainbowweaving.com
Office address: Số 8 Phạm Phú Thứ, P.11, Tân Bình District, Tp. Hcm, Vietnam.
Factory address: Thanh Thanh Cong Industrial Park, Trang Bang District, T. Tay Ninh, Vietnam.